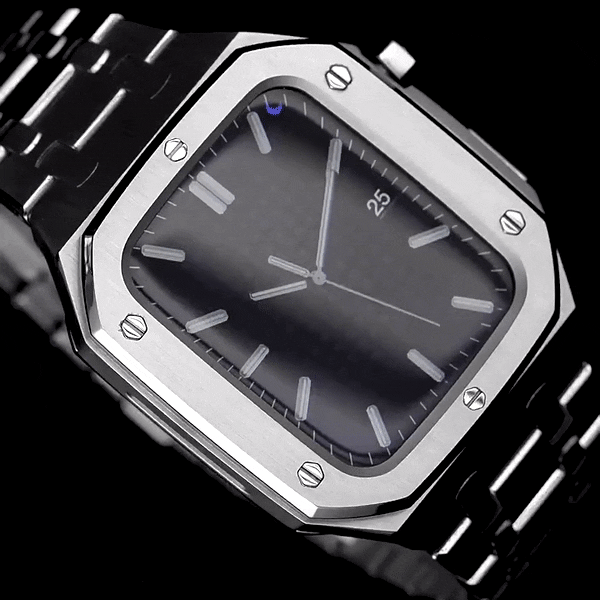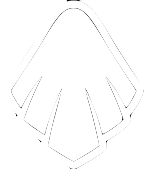 The Ghost™ Apple Watch Case is manufactured from a solid 316L stainless steel block using the latest in CNC technology.
The stainless steel chain bracelet band features a classic butterfly buckle that is expertly hand polished by a master craftsman.
The case and band is forged with the same materials and design methods used by Swiss watch craftsmen for centuries!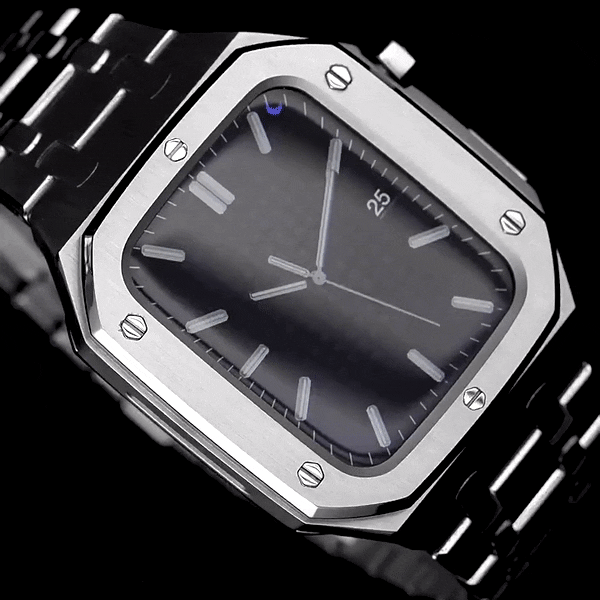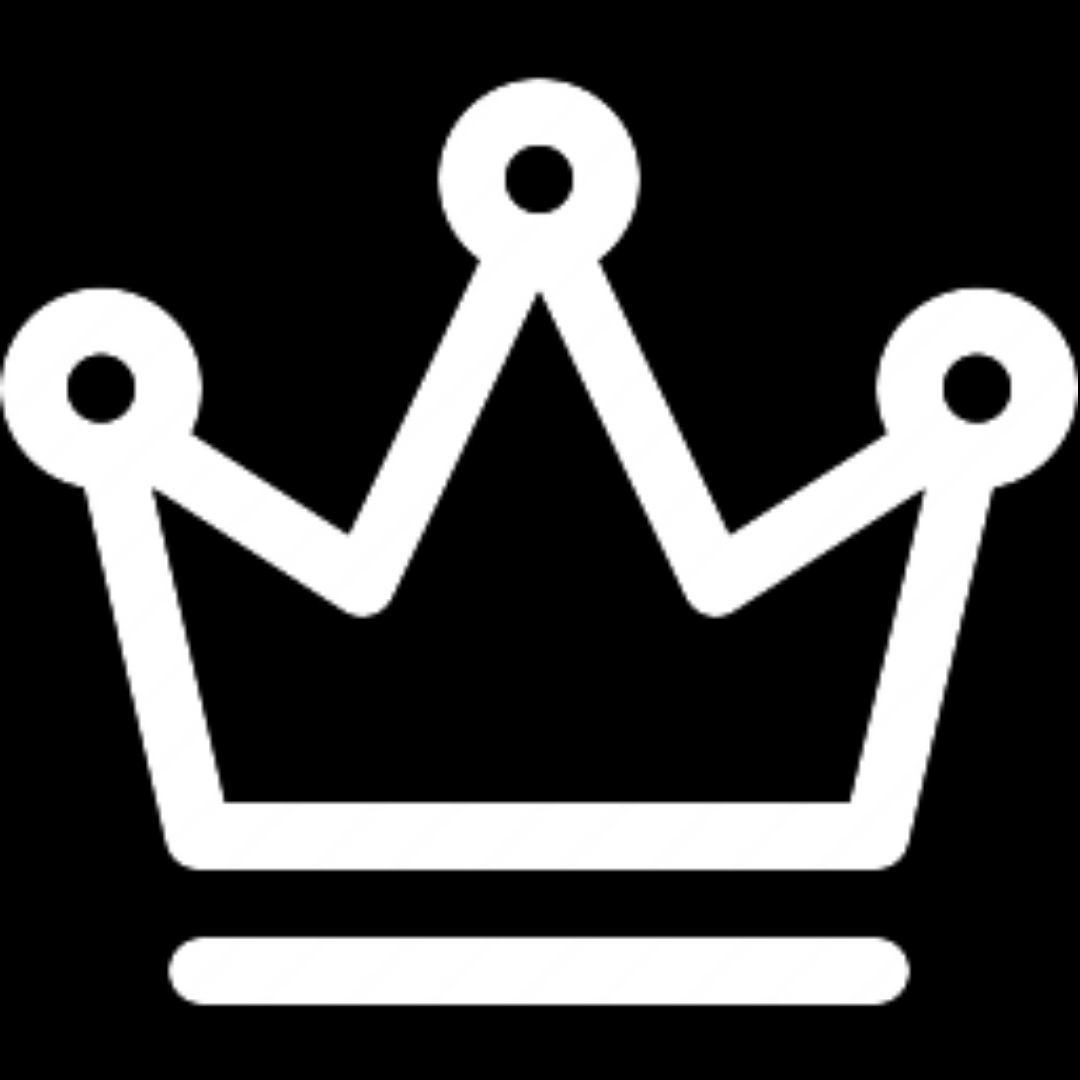 The Ghost™ Watch Case is designed by Swiss watchmakers. It features a classic design. Truly a watchmaking icon.
Finished with a hand polish, the Ghost™ Watch Case is highly corrosion-resistant and robust for everyday use.
The perpetual design is not only innovative and aesthetically pleasing, but convenient as well with a large face window for your Apple Watch.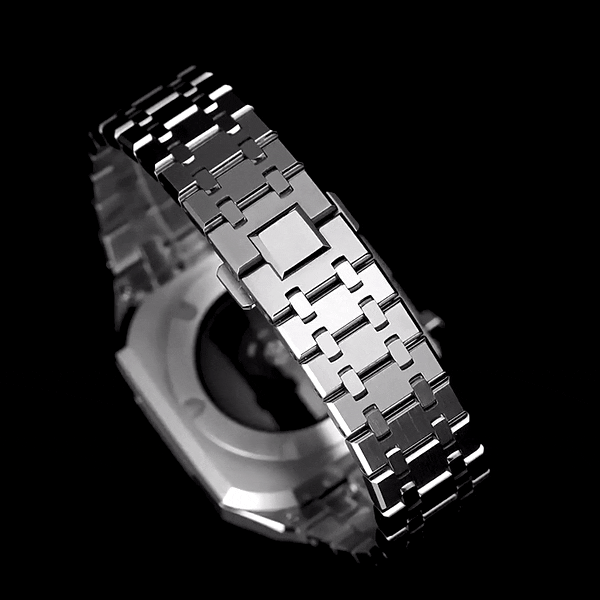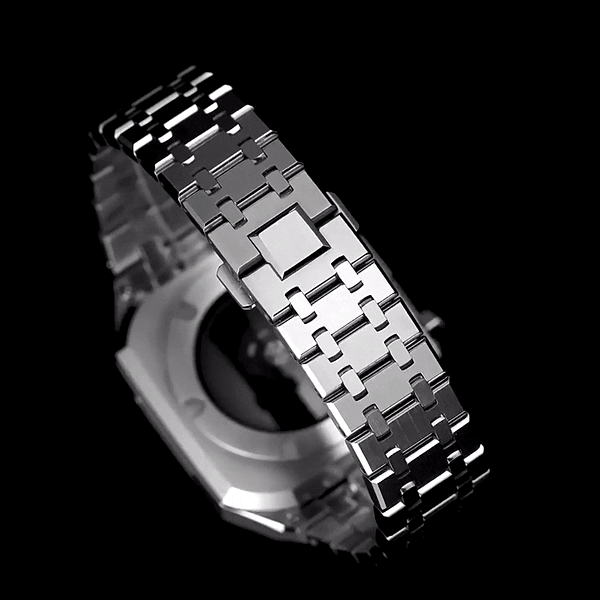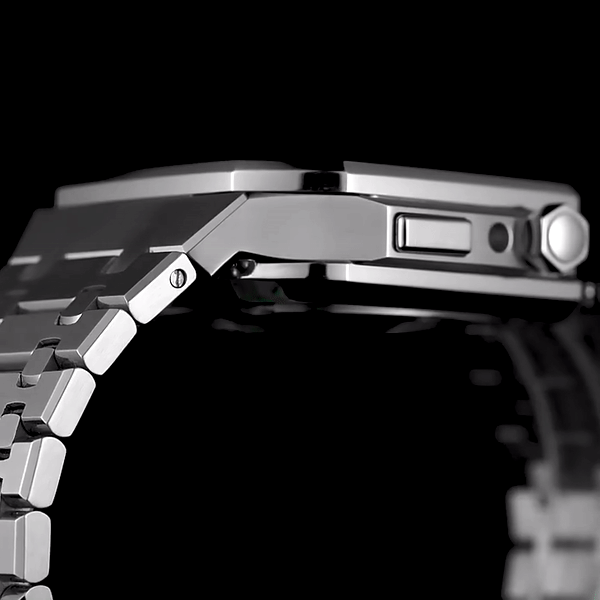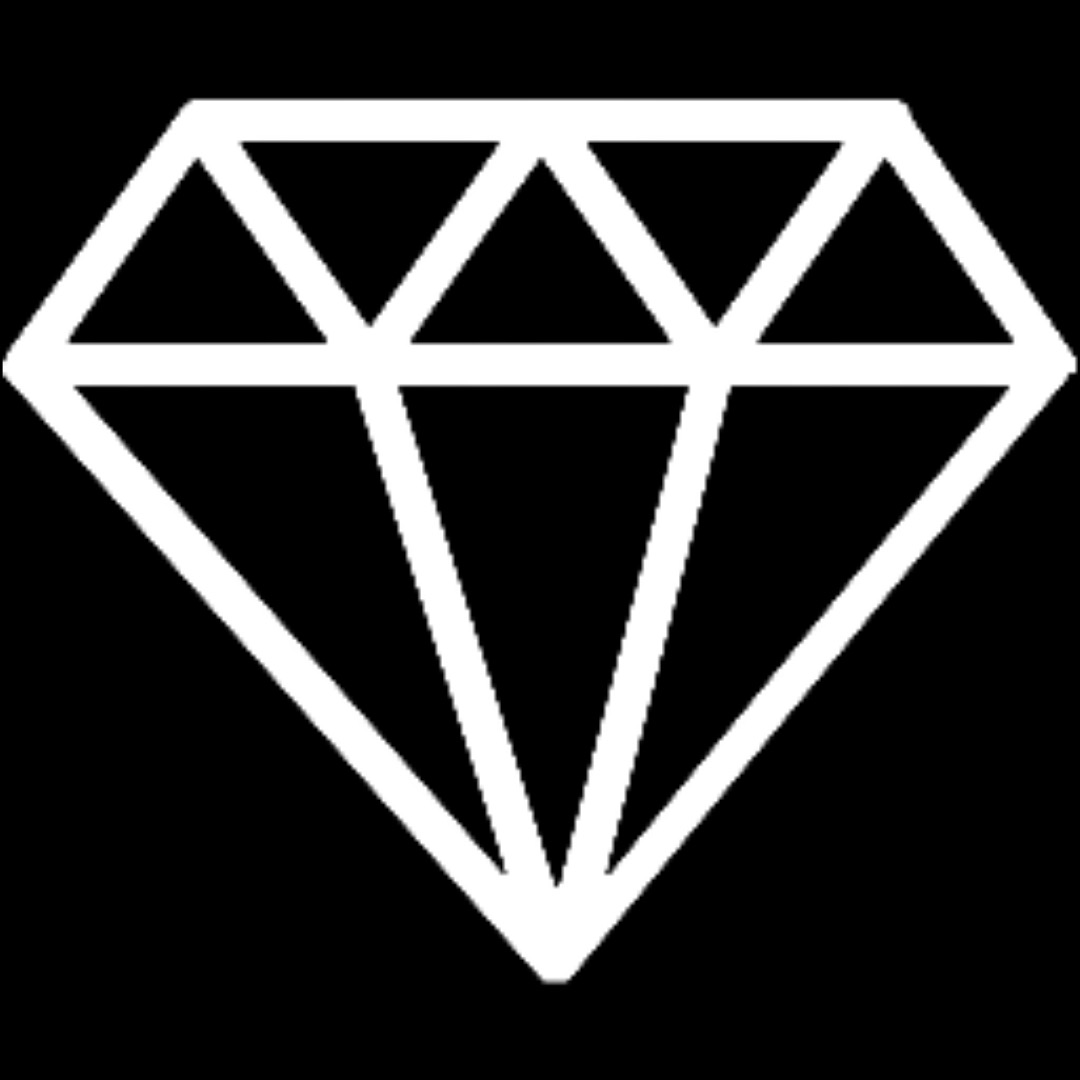 The side features a seamless integration of an everlasting diamond crown to fully utilize your Apple Watch with style and grace.
The back of the Ghost™ Watch Case is exposed for easy charging and full Apple Watch functionality.
Rest assured that your aluminum Apple Watch is protected from the elements inside the stainless steel Ghost™ Watch Case.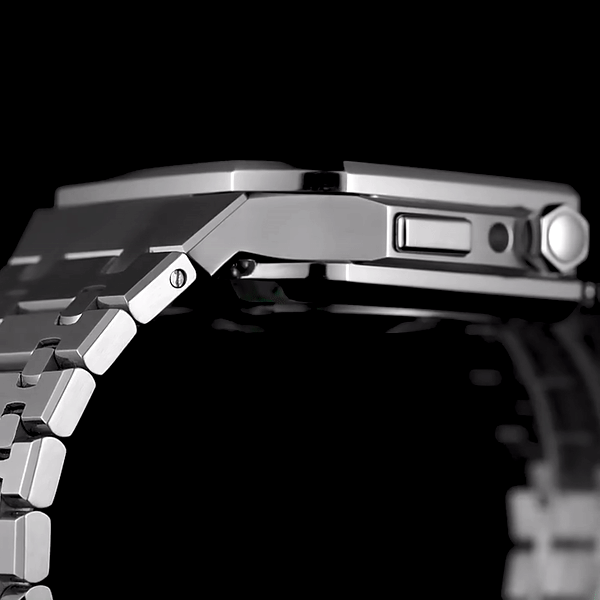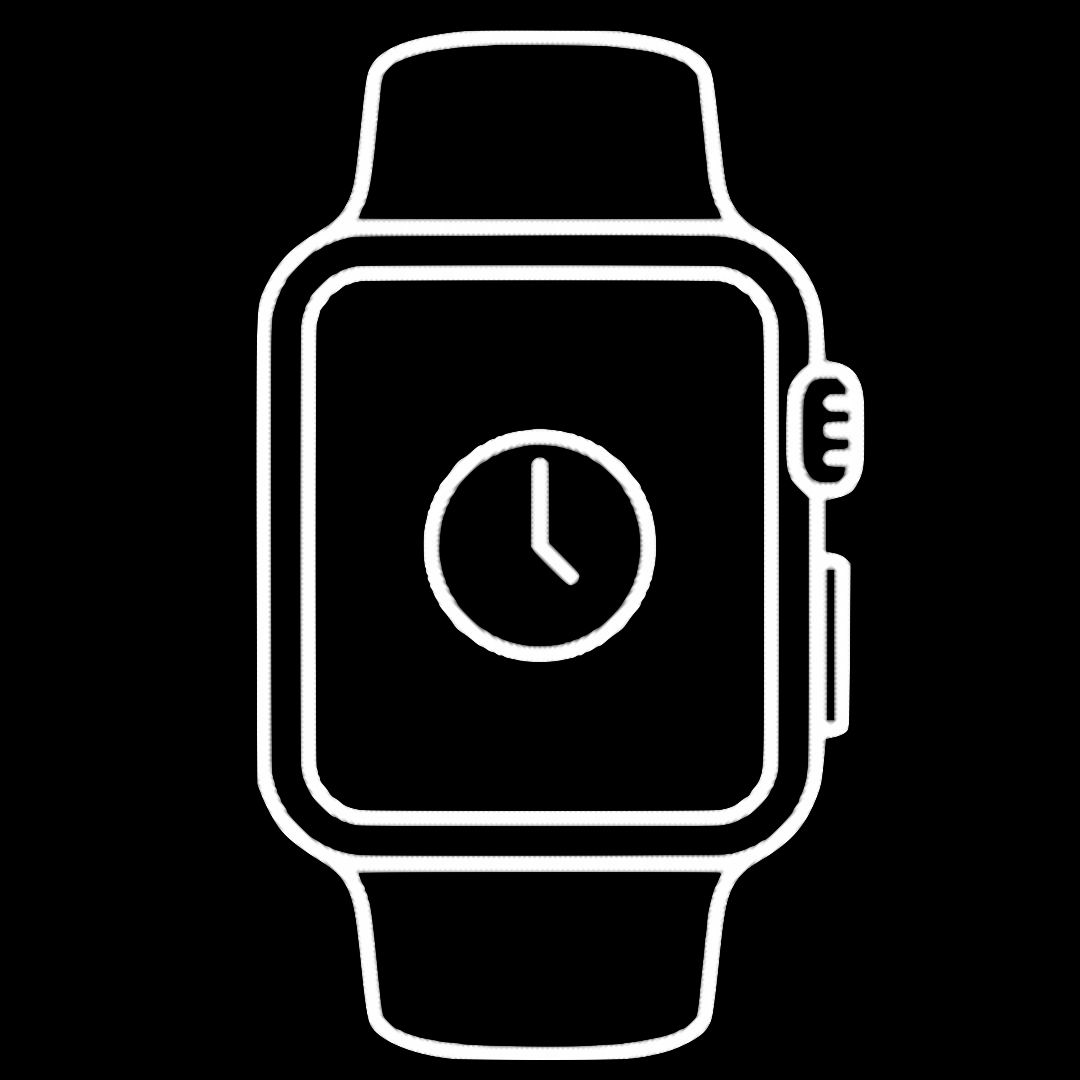 Our Ghost™ Apple Watch Case + Band is compatible with all Apple Watch Series models listed below:
Apple Watch Series 1 (Case Size 38mm & 42mm)
Apple Watch Series 2 (Case Size 38mm & 42mm)
Apple Watch Series 3 (Case Size 38mm & 42mm)
Apple Watch Series 4 (Case Size 40mm & 44mm)
Apple Watch Series 5 (Case Size 40mm & 44mm)
Apple Watch Series 6 (Case Size 40mm & 44mm)
Apple Watch Series 7 (Case Size 41mm & 45mm)
Apple Watch Series SE (Case Size 40mm & 44mm)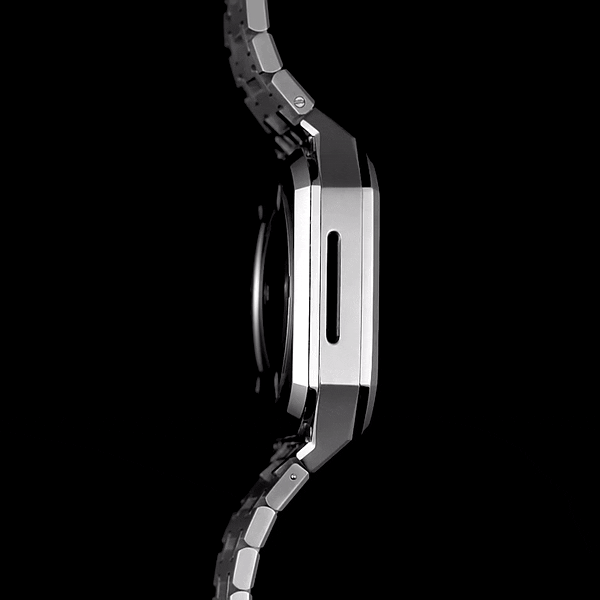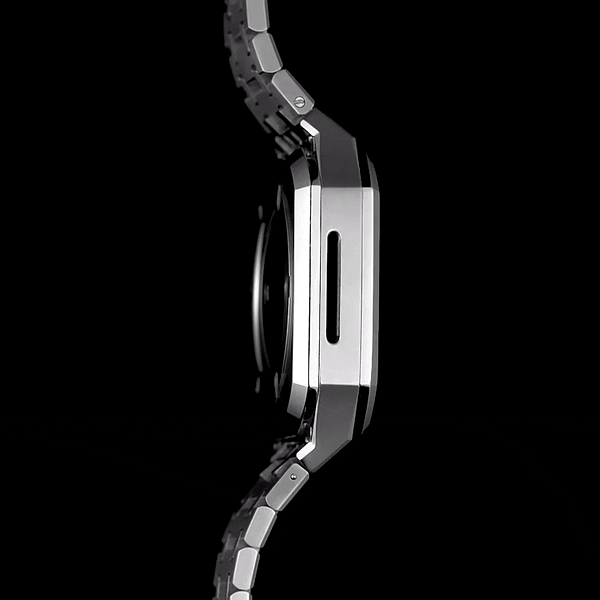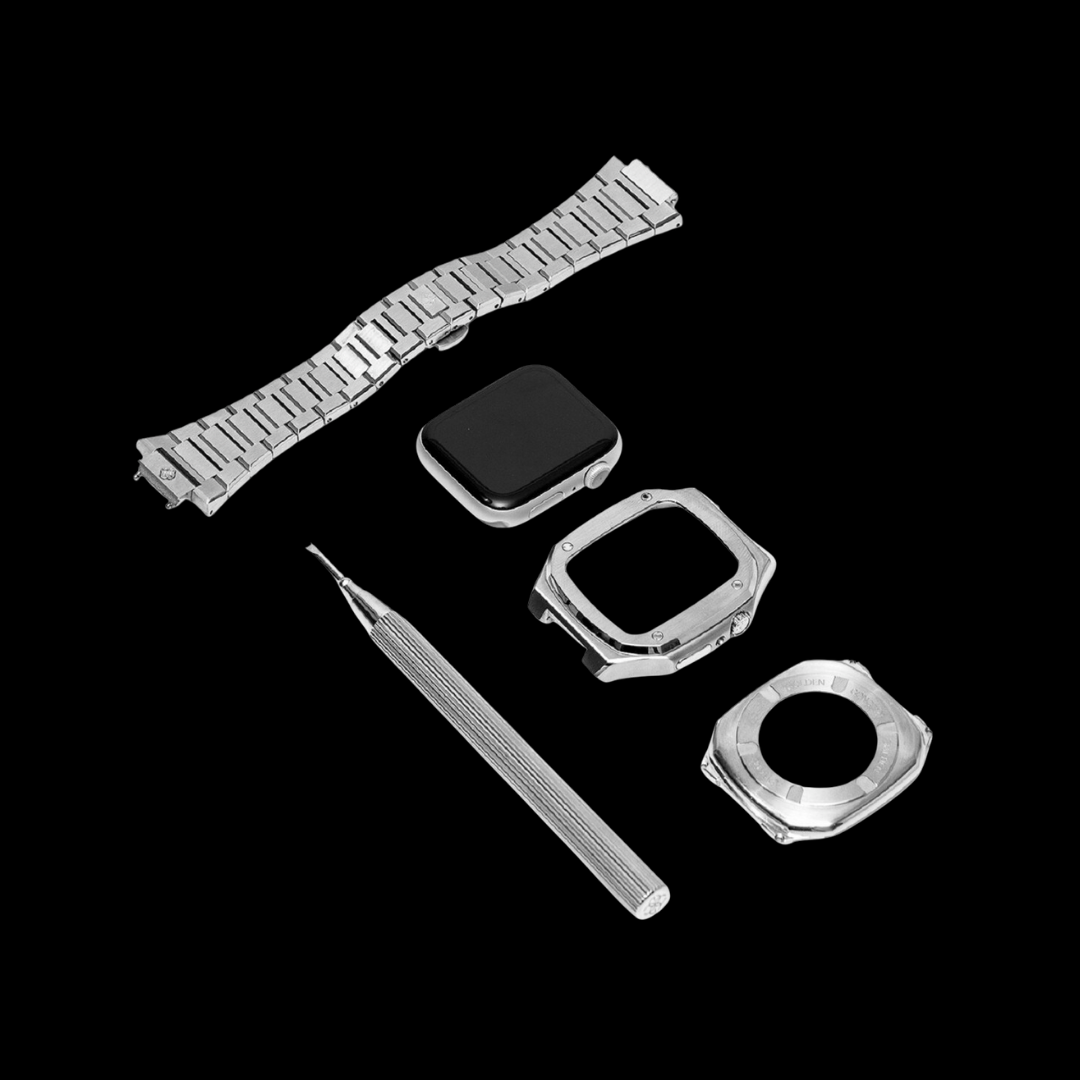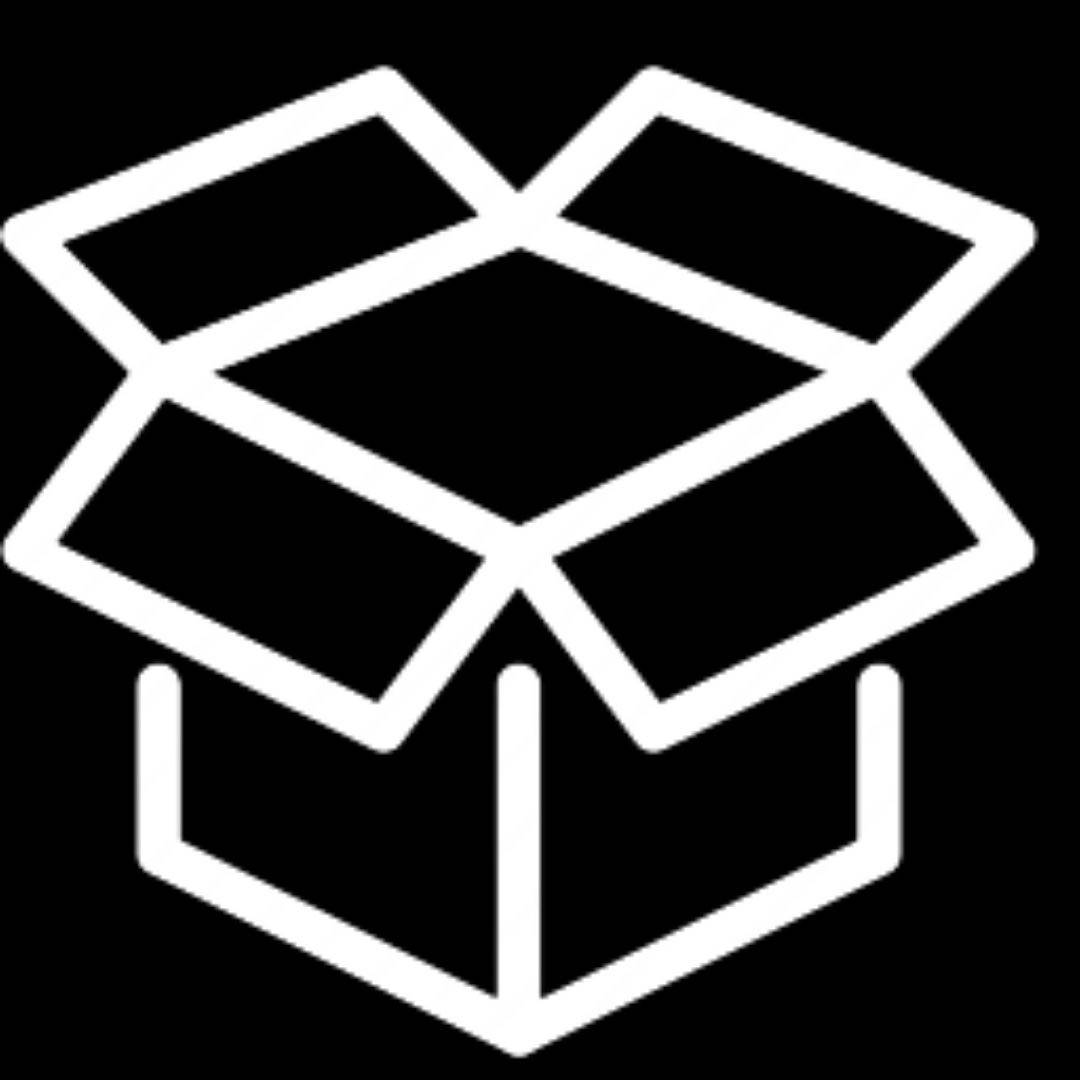 STAINLESS STEEL, RUBBER OR LEATHER WATCHBAND x1
SILICONE PROTECTIVE COVER x1