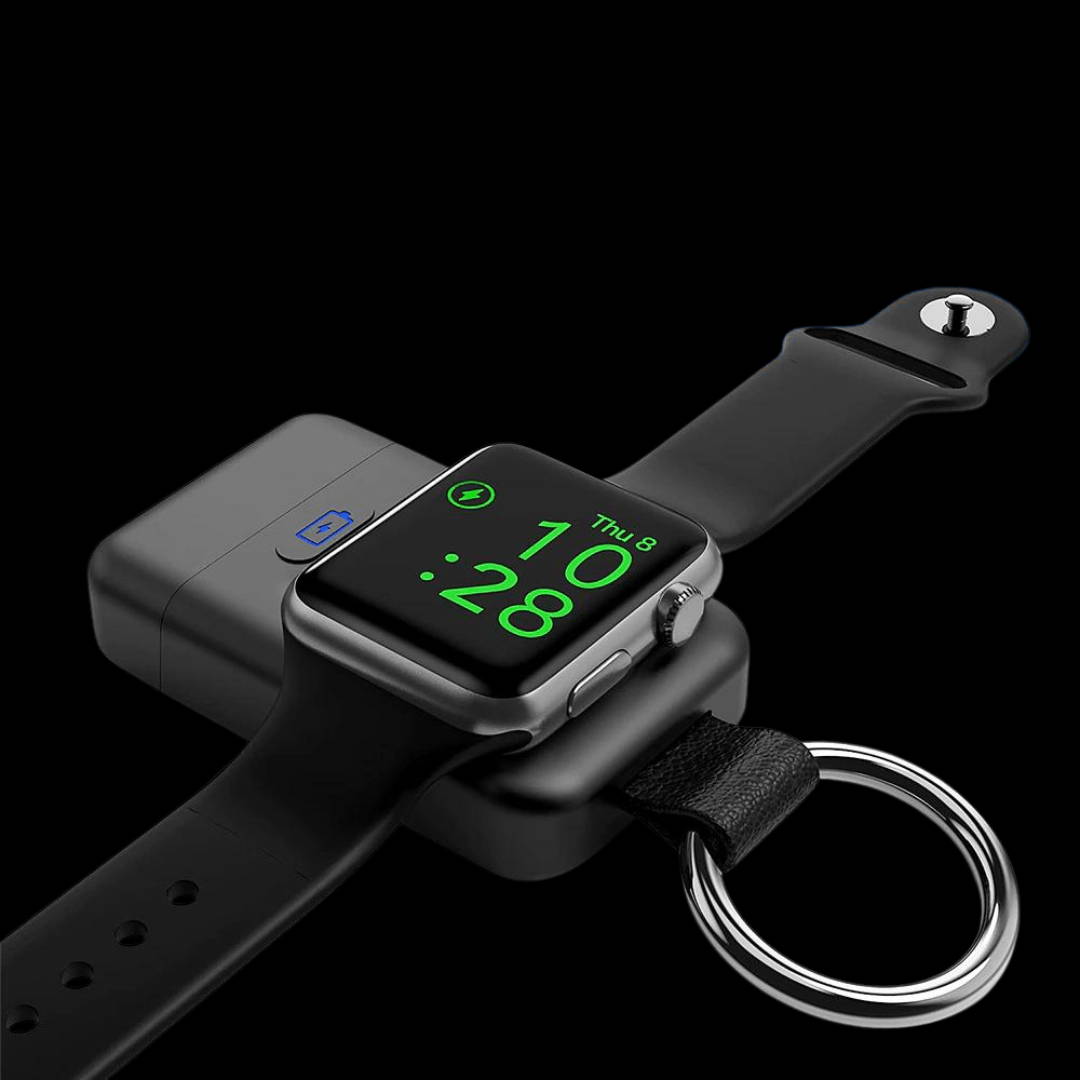 CHARGE ANYWHERE. ANYTIME.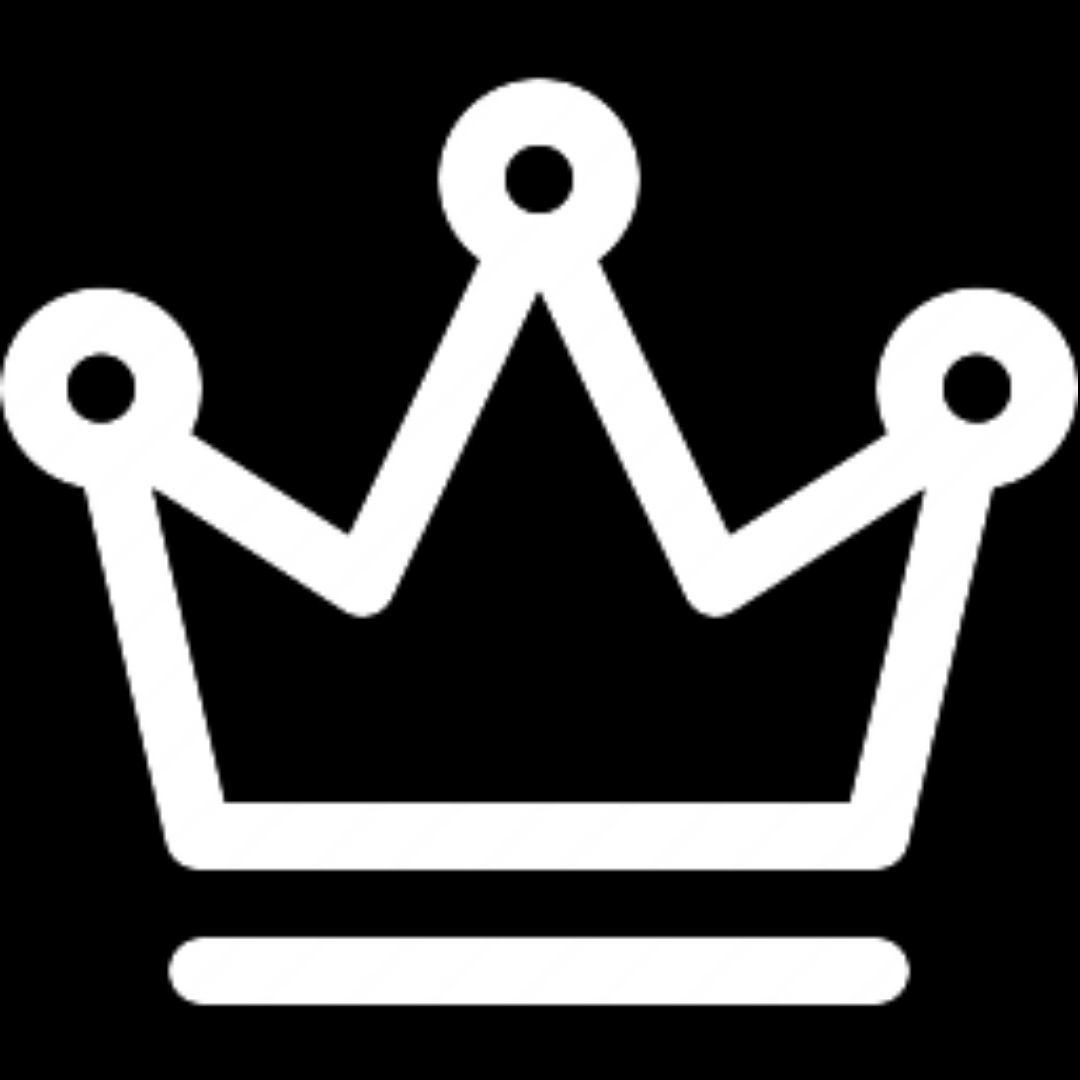 PORTABLE POWERBANK CHARGER
Our Ghost™ Apple Watch Charger provides 2 full battery charges as you go about your busy day!
Use the powerbank charger on the go or simply plug into a power source! No need to carry around your Apple Watch cable and power adapter. Each Ghost™ Apple Watch Charger has a built-in compartment with a USB adapter included!

The Ghost™ Apple Watch Charger is compatible with all Apple Watch Series.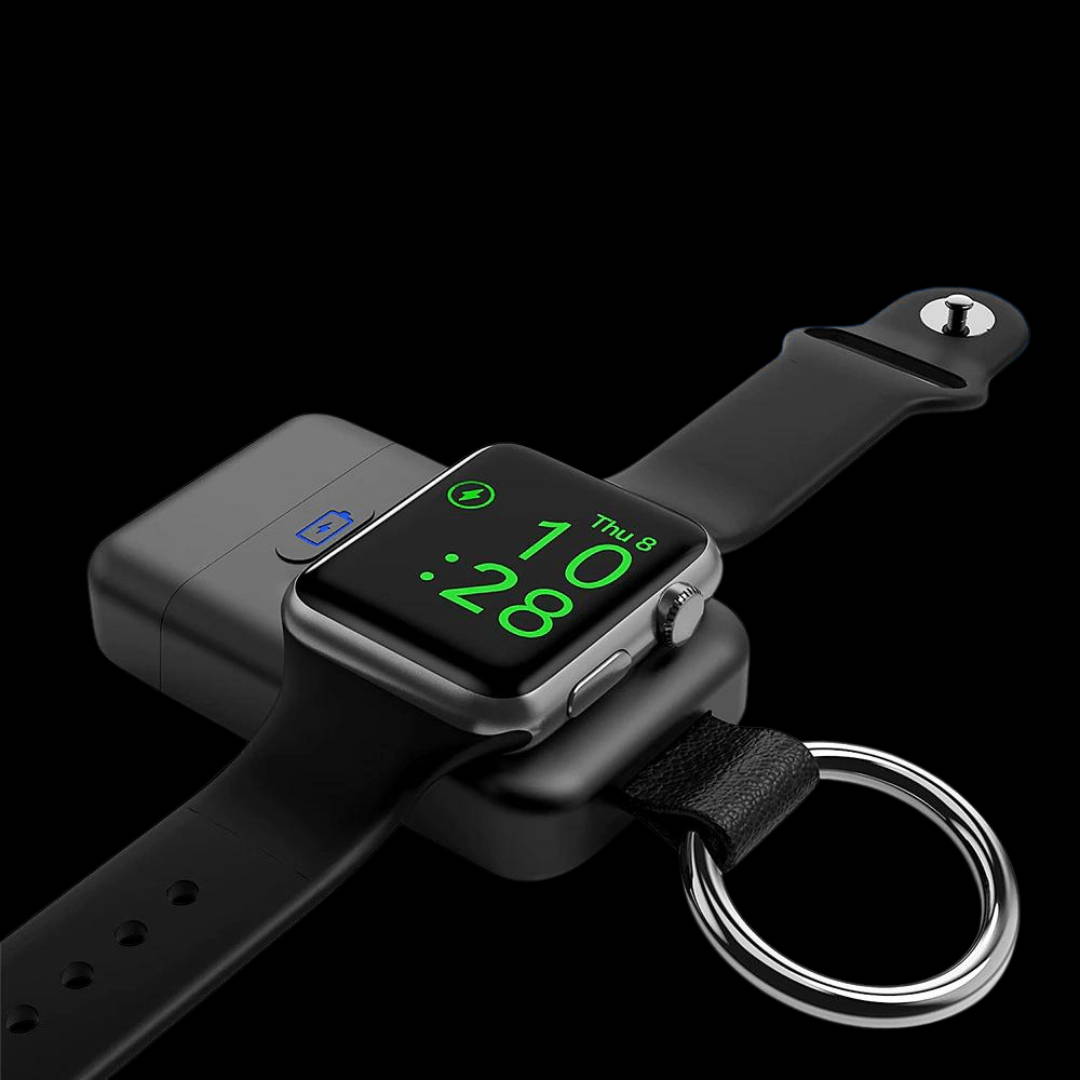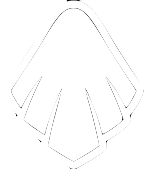 Simple place the Magnetic Ghost™ Apple Watch Charger on your Apple Watch. The green light means your Apple Watch is charging!
You may charge the Ghost™ Apple Watch Charger and your Apple Watch simultaneously!
The compact charger fits everywhere! Simply attach to your keychain, purse, backpack or wallet for easy access.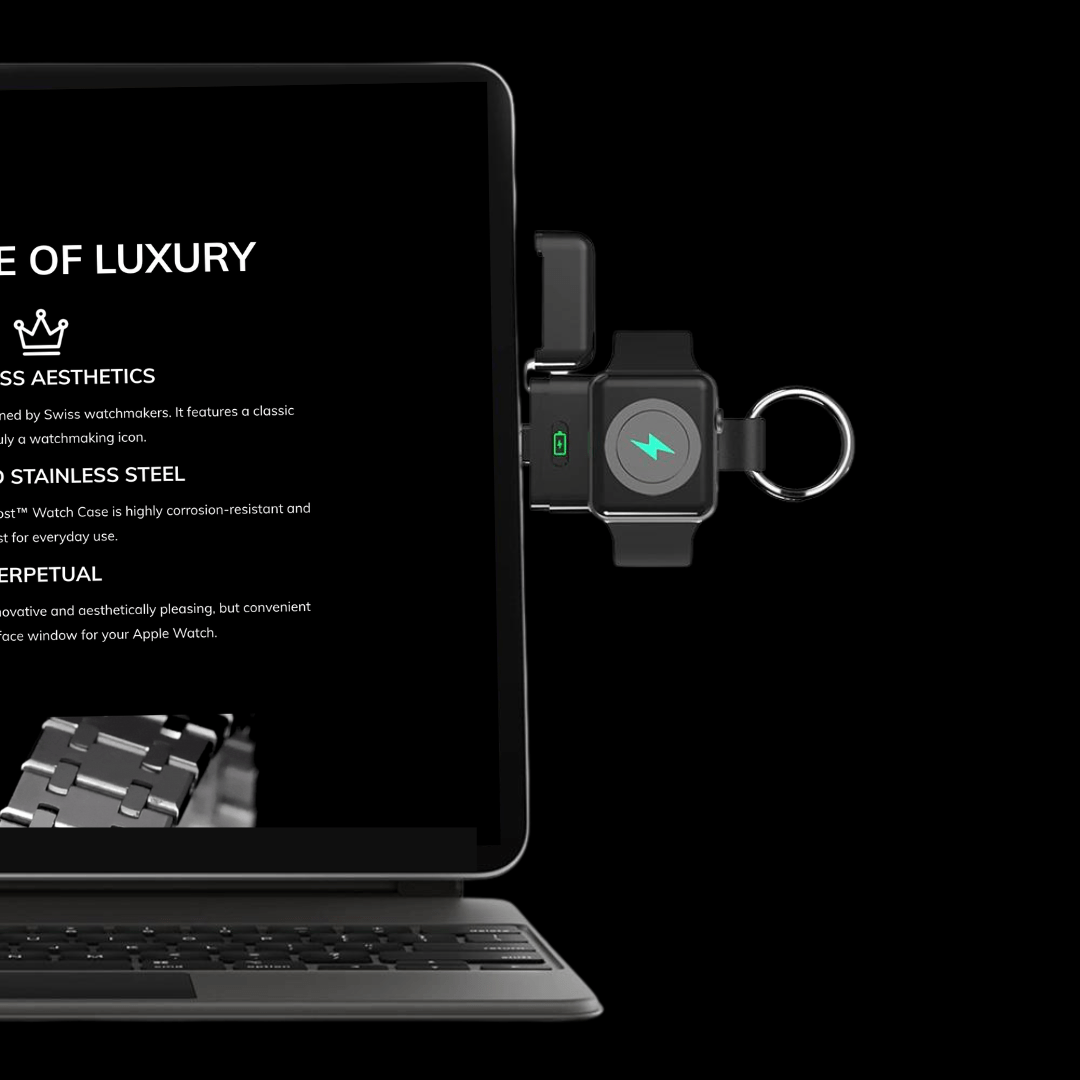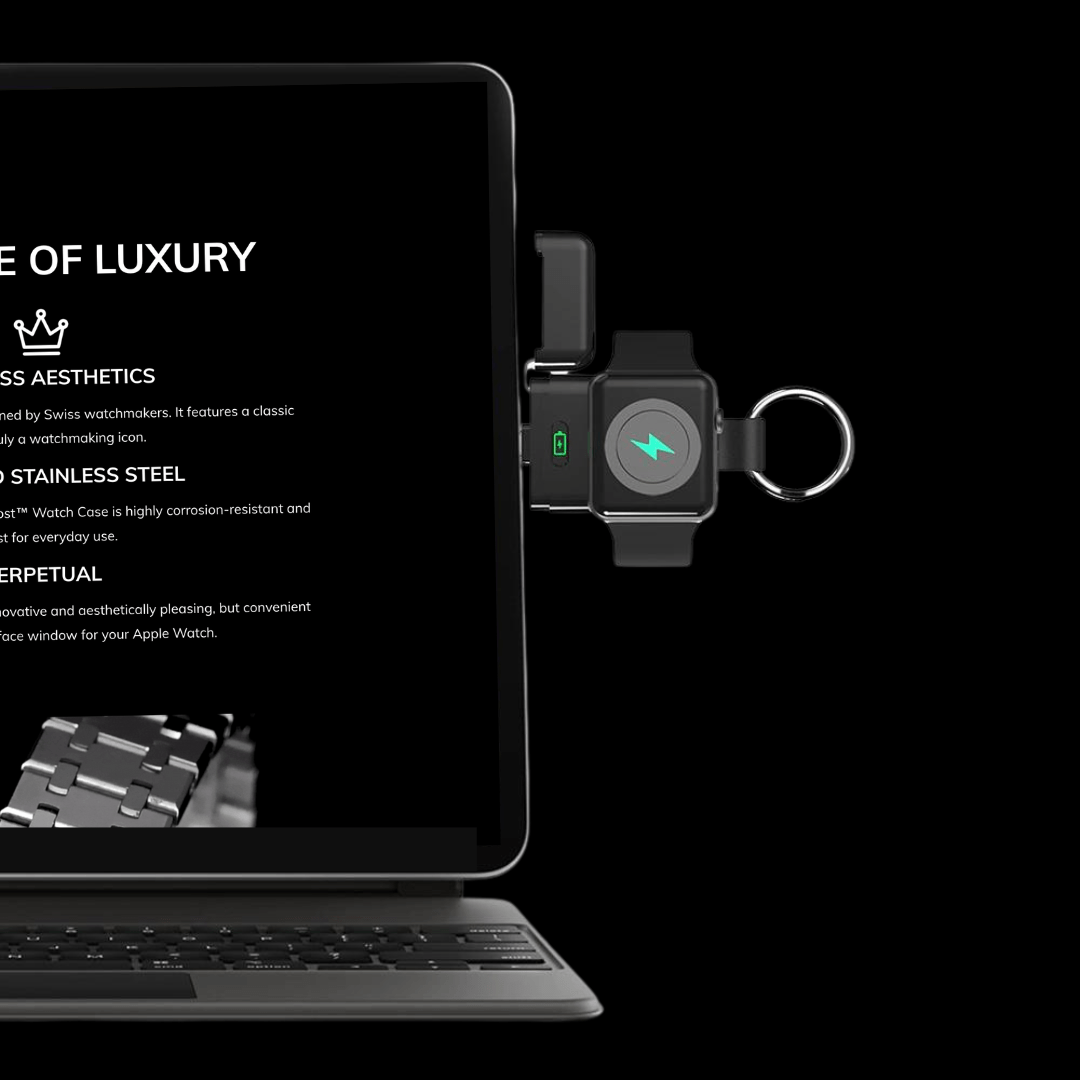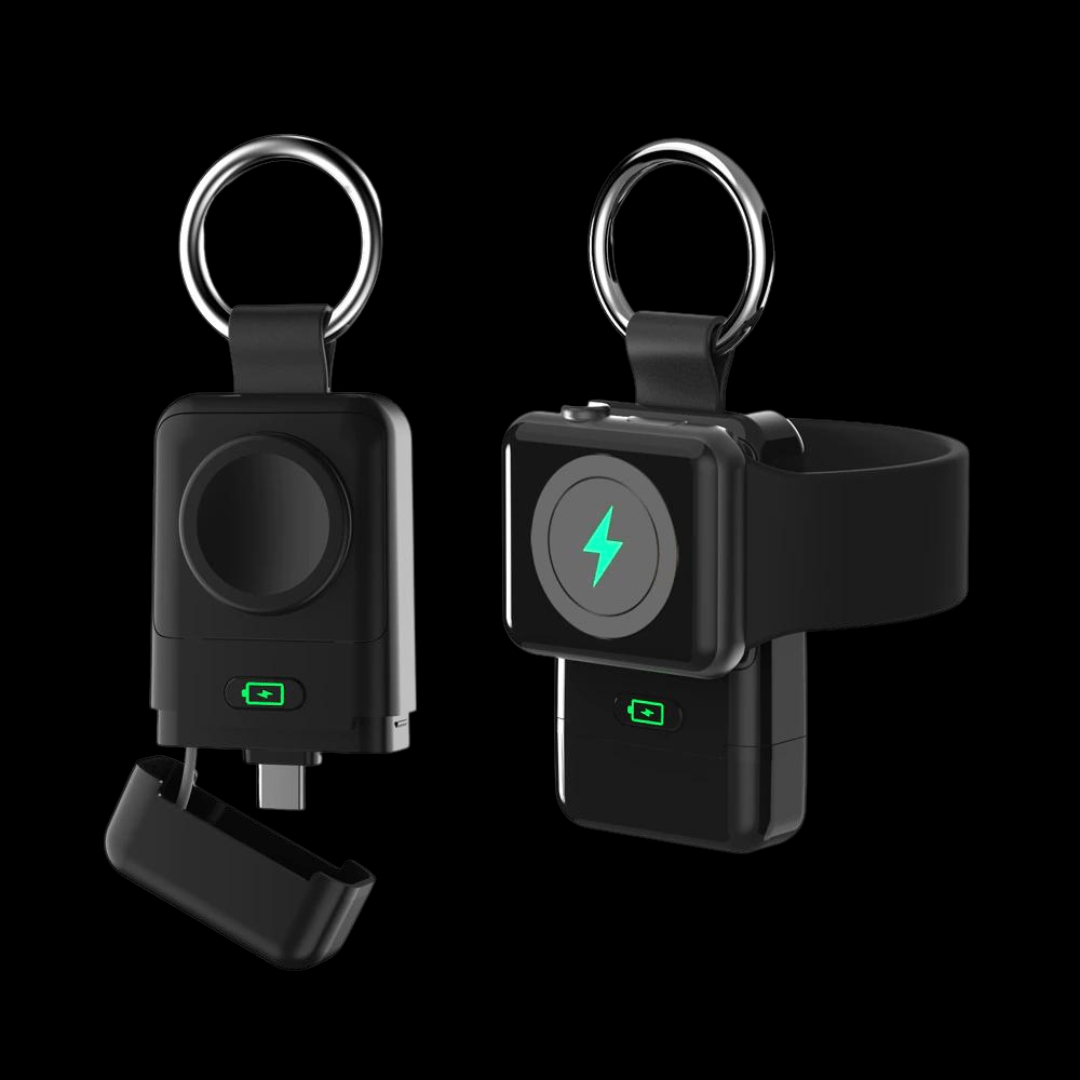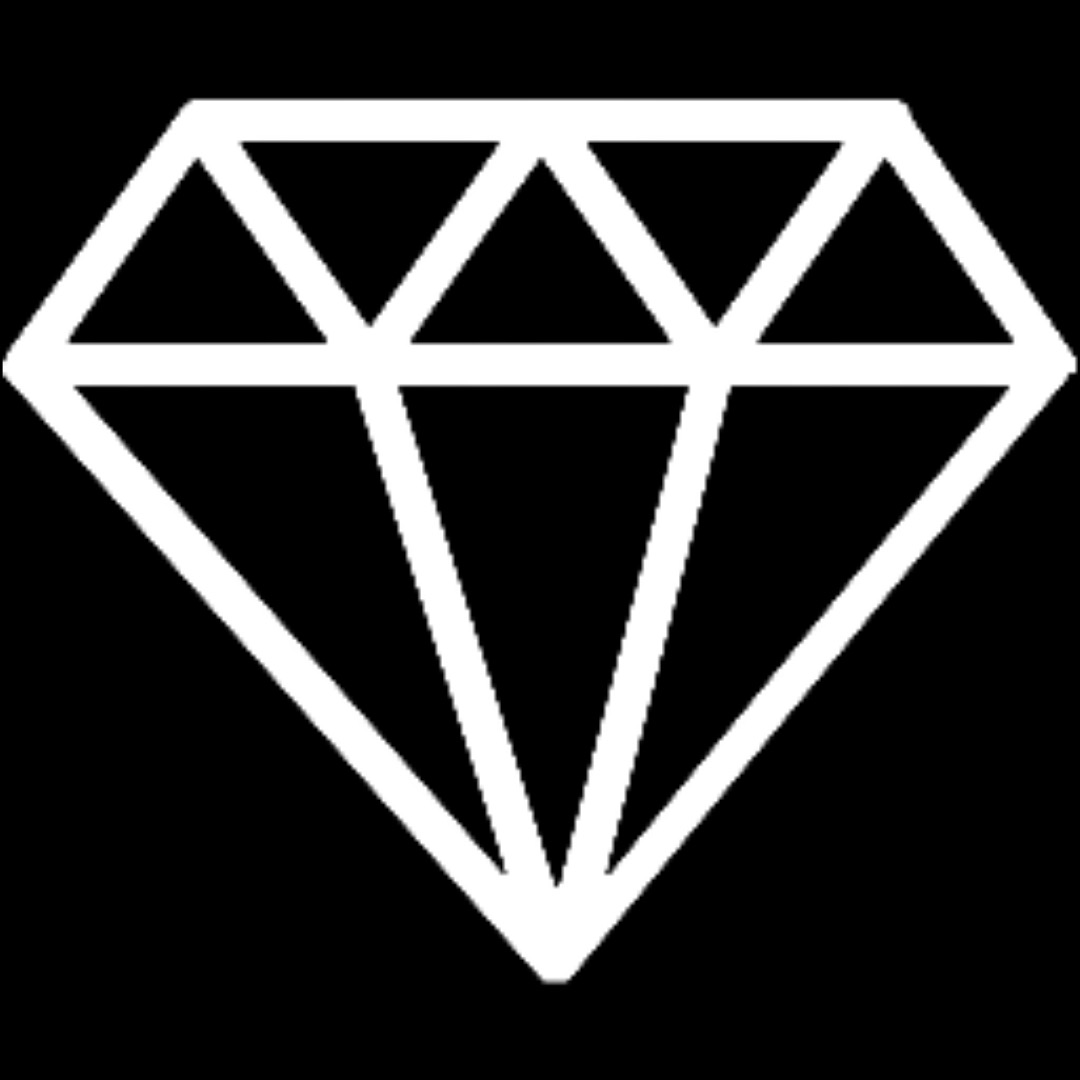 Designed exclusively for Apple Watches, the Ghost™ Apple Watch Charger provides fast seamless charging!
Each Ghost™ Apple Watch Charger includes a USB-C Adapter.

You may use the built-in USB-C plug or the USB-C Adapter included to charge the Ghost™ Apple Watch Charger.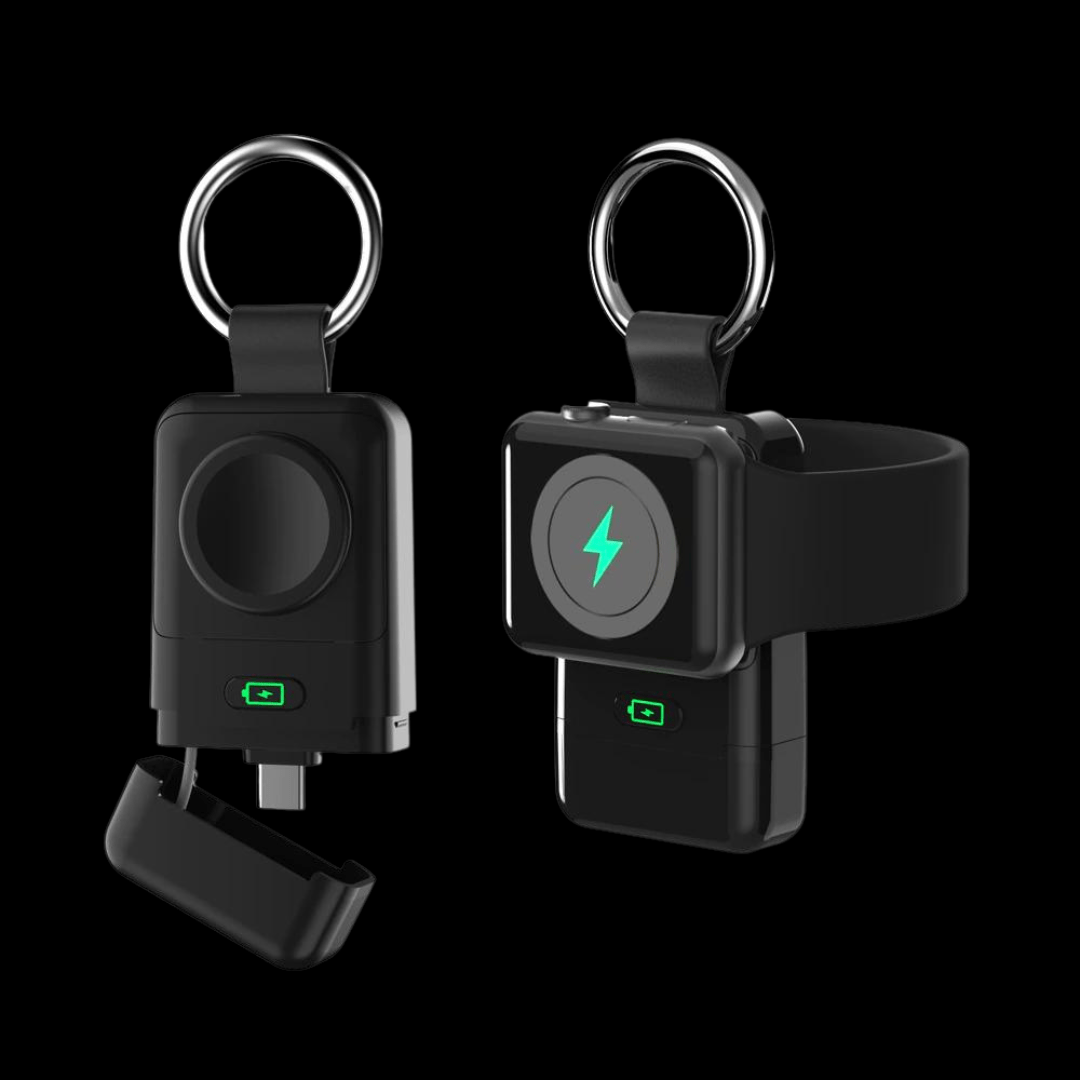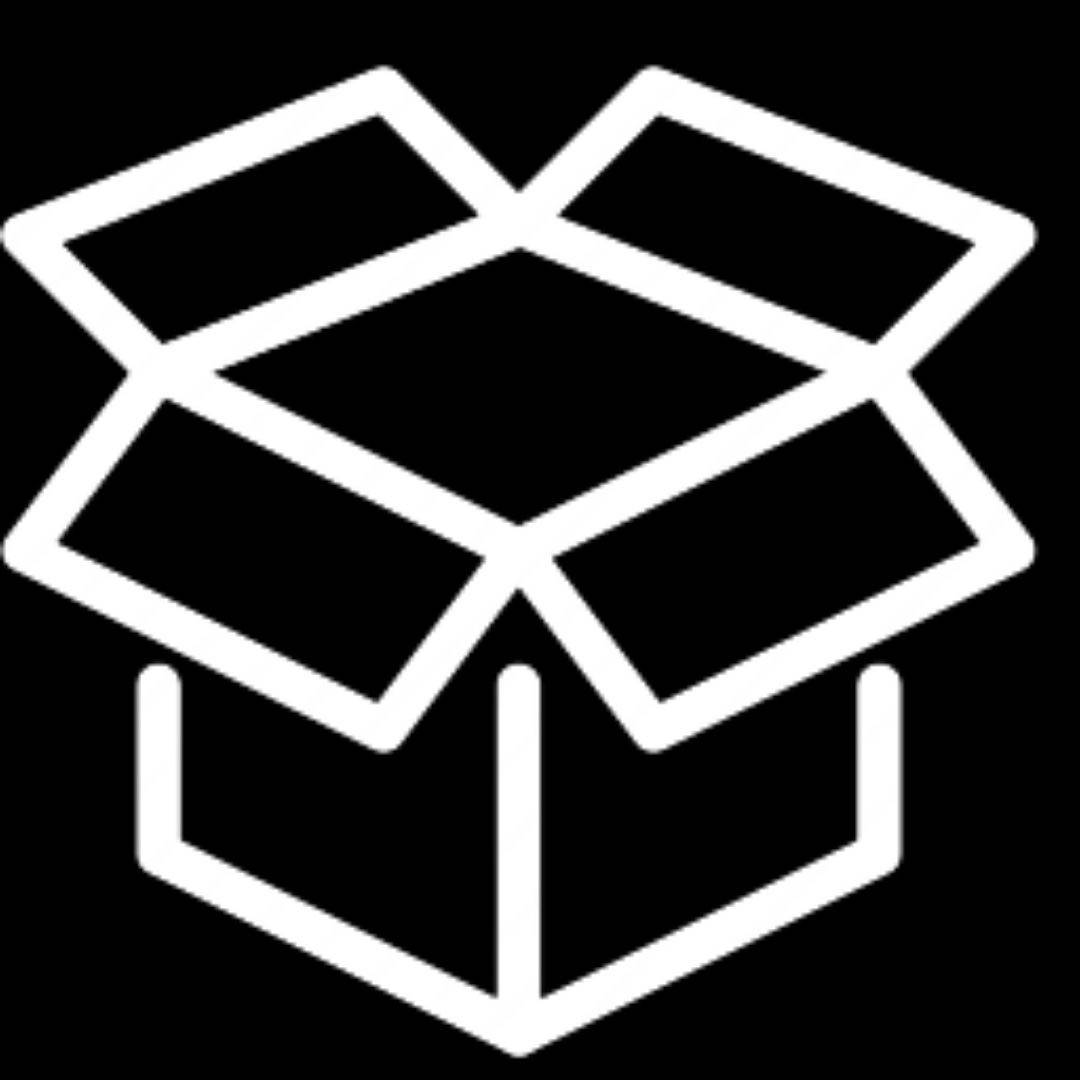 Our Ghost™ Apple Watch Charger includes instructions for quick and easy use.
GHOST™ APPLE WATCH CHARGER x1

LENGTH (2.5 inch) WIDTH (1 inch) HEIGHT (0.5 inch)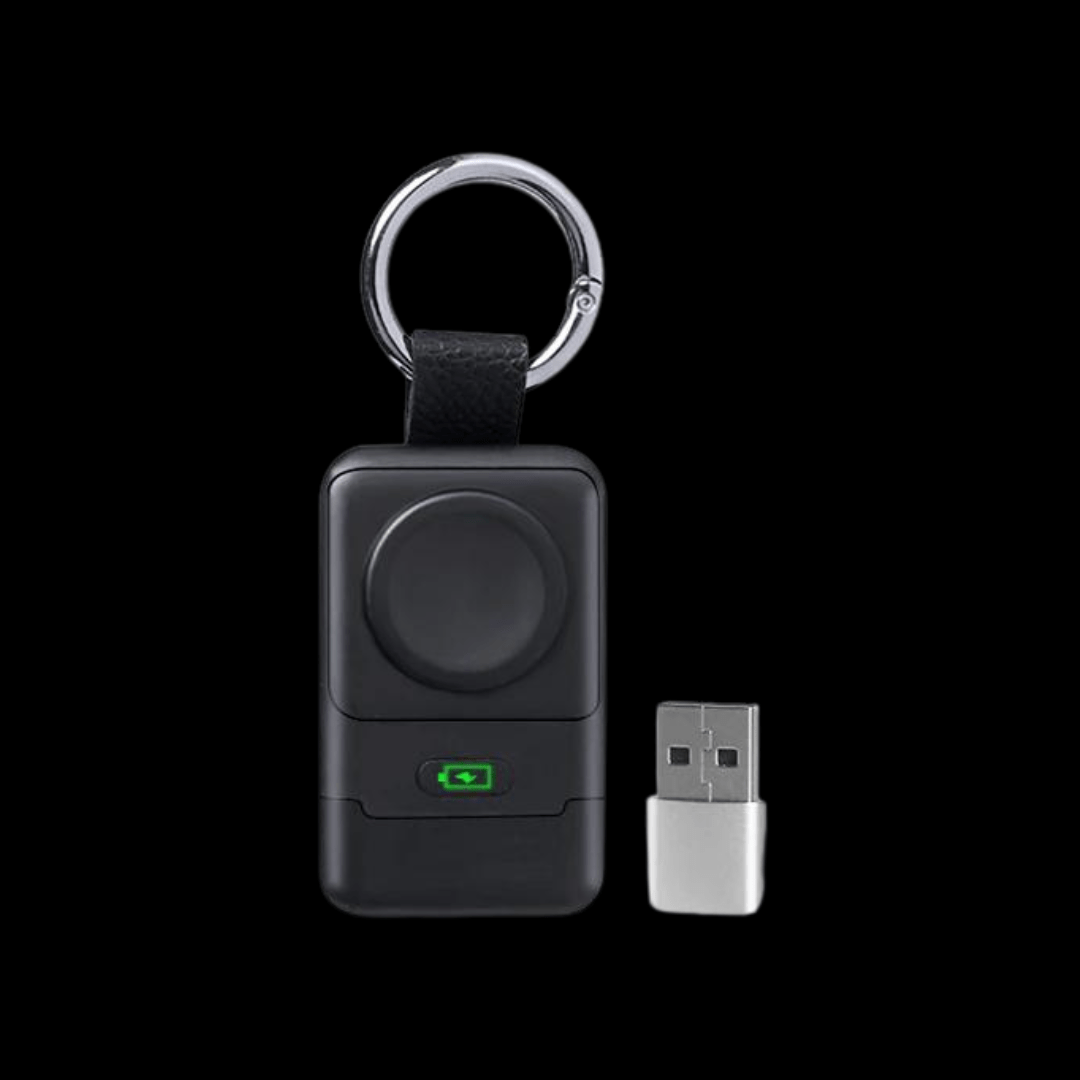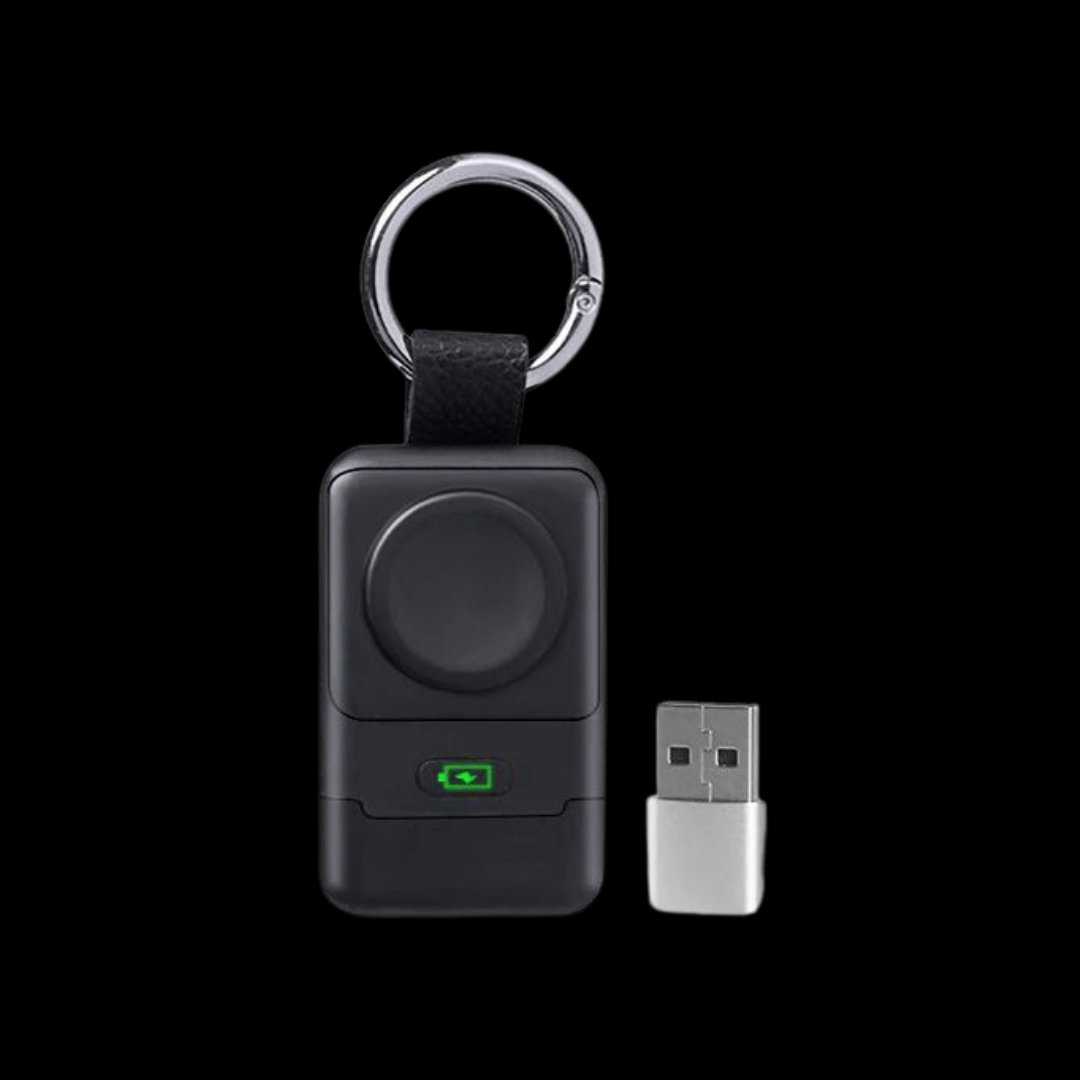 Got questions? We've got answers
How do I contact you with product questions?
For any product questions or concerns please contact us at: support@theghostlabel.com
Do you ship to my country?
Yes, we proudly ship worldwide! 🌎
How long does shipping take? When will I receive my order?
Orders are fulfilled within 2-3 days and shipped immediately. Most orders are received by our clients within 14-35 days.
Please note that our watches are made to order. Depending on the style, colour and case size, our CNC manufacturing time is anywhere between 3-6 days. During a sale (50%OFF + FREE WORLDWIDE SHIPPING), we experience a surge of orders. This may cause a delay in shipping. Depending on the destination country, some of the watches may arrive 8-10 days later than expected.
Any orders not received within 8 weeks automatically qualify for a full-refund or reship free of charge! 🌟
My order has been dispatched, can I track my order?
Once your order has been shipped, you'll receive a tracking number via email. Note, it can take up to 7 days for shipping activity to update. You may track your order on our "track order" page. 📦
Do you offer a guarantee? Can I return my order?
Of course. We offer an extended 30 day guarantee! ☑️
If your items arrive damaged or receive faulty goods, simply email our customer support team on our "contact us" page. Please include the email address associated with the order and describe the issue, including photos if possible. We always aim to respond within 3 days or less!
Which methods of payments do you take?
All payments are securely processed with 128-bit encryption.💳